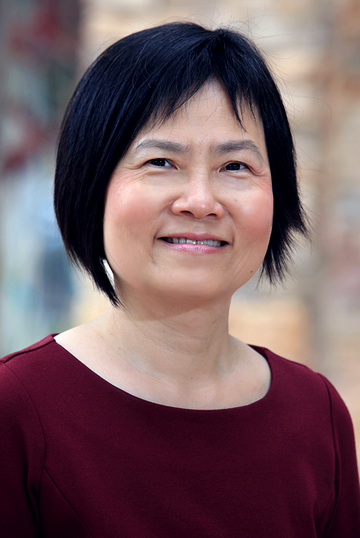 Winnie Heh, Career Advisor for the Translation, Interpretation and Localization Management Programs at Middlebury Institute of International Studies at Monterey (MIIS), has 30 years of experience in the language services industry as an interpreter, interpreter trainer, and business executive.   She held prominent roles for 25 years in Operations, Human Resources, Sales, Marketing and Technology at LanguageLine Solutions, world's largest remote interpretation services provider before returning to her alma mater in 2015 as Career Advisor.
She is an active member of the American Translators Association, International Multilingual Users Group (IMUG), Women in Localization, and Association of Language Companies (ALC).  She serves as Board member and Secretary of the California Healthcare Interpreting Association (CHIA) and frequently speaks at industry conferences and higher ed institutions.
She earned her M.A. degree in Chinese <>English Conference Interpretation from MIIS.
Specialties:
Executive and performance coaching
International Business Expansion
M&A
Call Center Management
Off-shoring
Human Resources Management
Sales Management
Marketing
Product Development
Process Improvement – TQM and Six Sigma